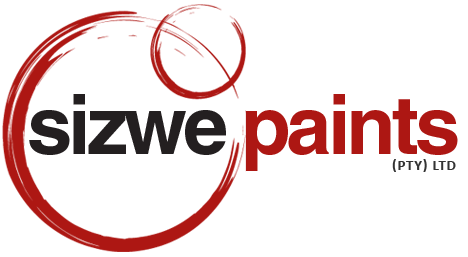 About Sizwe Paints
Sizwe Paints (Pty) Ltd was established in 1995 and formed out of the amalgamation of Magnum Paints and Tusk Paints. Kansai Plascon South Africa (Pty) Ltd acquired 30% of Sizwe Paints in 2000. All existing Plascon public sector business was transferred to Sizwe Paints. In 2002 Plascon extended the agreement to cover both Eastern Cape and Northern Cape. In 2004 a new company called Sizwe Paints Inland was established to cover Gauteng and Kwa-Zulu Natal with a cross share holding. The current situation is that both entities habe been integrated and amalgamated to form one new national company. Sizwe Paints is listed as one of the top 300 empowerment companies by Impumelelo.
Ownership
The company is 70% black owned and the balance is owned by Kansai Plascon Paints. Sizwe Paints is an example of a true empowerment company. Throughout the relationship Plascon has supplied support and assistance in areas like: finance, admin, technical, training ,etc. Today the company runs independently with solid corporate governance in place.
Directors
Chairman - S. Manie
Managing Director - R. Palmer
Directors - F. Palmer, A. Pretorius, RB. McKellar-Basset
Products
The range of products supplied to the market are:
Decorative:
Wall and all
Double velvet
Velvaglo
Nu - roof
Polvin etc
Contractors Professional Range:
PEM 900
PEM 800
PP 700
PSB 800, etc
True Colour Range:
True Colour Textured
True Colour Brilliant Sheen
True Colour Thick & Strong
True Colour Fresh White
Roadmarking:
Solvent base
Water base
Glass beads
Service:
The service includes the following

Site visits
Colour matching and tinting
Technical advice
Delivery:
Because the company is a national one it has the ability to deliver throughout the country.
Training:
Ongoing training is given to our staff on existing and new products. Training is also extended to our clients.
Client Base:
Key sector and clients include the following: Municipalities

All metropolitan councils country wide
District councils
Stand alone municipalities
Government Departments:
Key sector and clients include the following: Municipalities

Department of roads and transport
South African defence force
Hospitals
Parastatals:
Telkom
Eskom distribution
Eskom nuclear power station
National Ports Authority
South African Ports Operation
Contractors:
Various contractors countrywide